BORACAY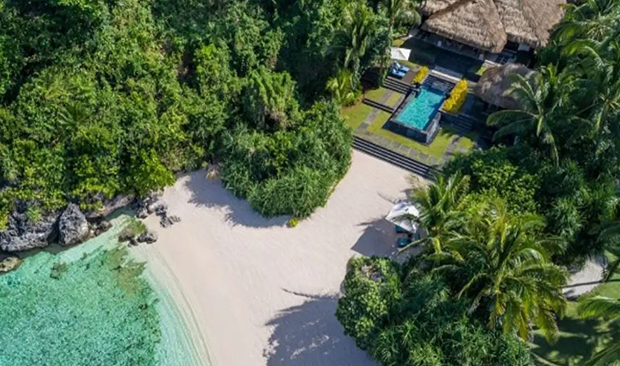 Shangri-la Boracay
Awarded as one of the Best Resorts in Asia in Conde Nast Traveler's 2021 Readers' Choice Awards, Shangri-La Boracay exudes tropical island luxury in a sheltered bay on Boracay's pristine northern coastline. It has 219 rooms and villas showcasing contemporary style, enriched with Filipino touches. The resort's layout offers spectacular vistas of lush green scenery and azure ocean views from every vantage point.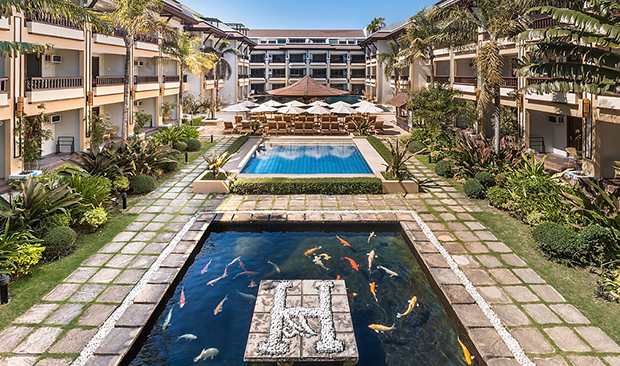 Henann Regency
Experience the crystal clear waters and powder-white sand of the island like never before with Henann Regency. With the resort's striking Mediterranean-inspired architecture, landscaped gardens and expansive beach front, it stands unparalleled in facilities and service in the entire island. Henann Regency allows you to relax and luxuriate within its 302 world-class rooms with service that promises a memorable experience.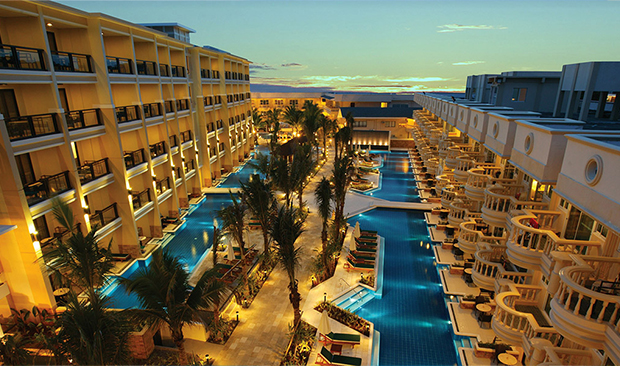 Henann Garden
Luxurious, affordable accommodations without compromise. Located at station 2, in the middle of Boracay Island's world-famous white sand long beach, Henann Garden Resort is just a short walk away from the island's attractions and provides guests sensible practicality with 273 guest rooms featuring modern aesthetics and amenities. With a triple-A rating (the highest rating for Philippine resorts), the resort is set in expansive landscaped grounds with direct private access to the beach front.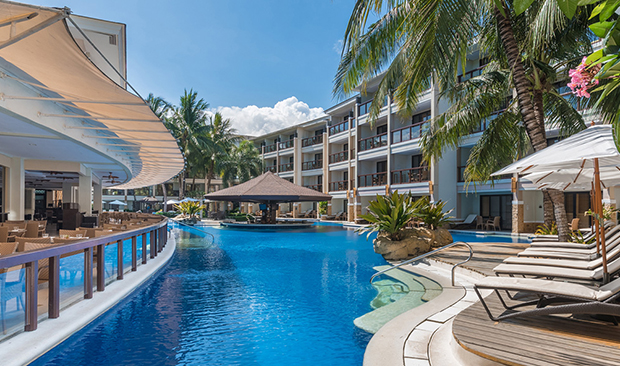 Henann Lagoon
Luxuriate in your own private escape and experience the crystal clear waters and powder-like white sand of Boracay Island. Located at Station 2, along the island's main road, Henann Lagoon Resort boasts of stylish Asian and modern-inspired architecture with its 222 luxurious rooms, each with its own spacious balcony offering a view of the Resort's breathtaking landscapes.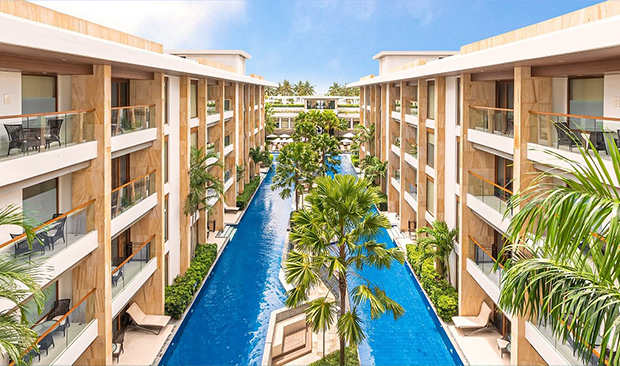 Henann Crystal Sands
Situated in the popular strip of Station 1 in Boracay Island. This beachfront resort features 188 world-class rooms, two swimming pools and one upper deck pool. Satisfy your every craving in our modern coastal cuisine offering International signature dishes you can think of. Our resort immerses you in the genuine spirit of the island being in close proximity to everything from the local shopping area, multiple gastronomic places and just minutes away from both Station 2 and 3.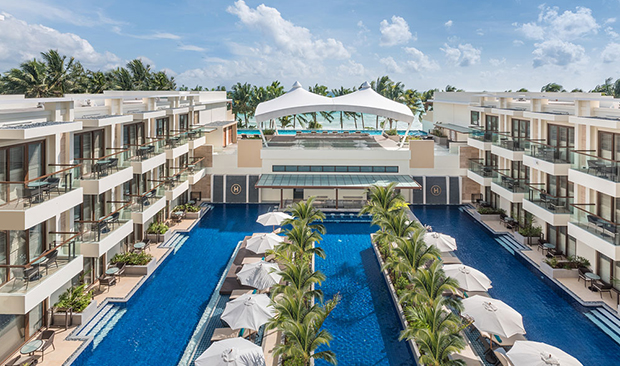 Henann Palm Beach Resort
Located at the popular area of Station 2 of the Island, this beachfront resort boasts of 250 guest rooms and a fantastic location in close proximity to everything in the Island. The resort features a modern beach club vibe with numerous swimming pools within the place. Enjoy rooms with direct access to the pool and count on warm Filipino hospitality during your getaway in one of the best Islands in the world.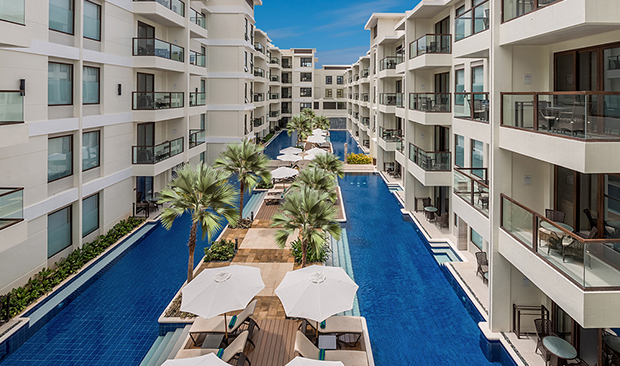 Henann Prime
Henann's very first beachfront resort in a prime location in Station 1, Boracay. This resort comprises of 50 world-class guest rooms in the beach wing and 104 rooms in the east wing (main roadside) with a modern coastal design. It also features Henann's signature rooms with direct pool access where one can just step out of the room and into the pool. If not a pool person, the Grand room with one of the best sea views anywhere would be the perfect choice.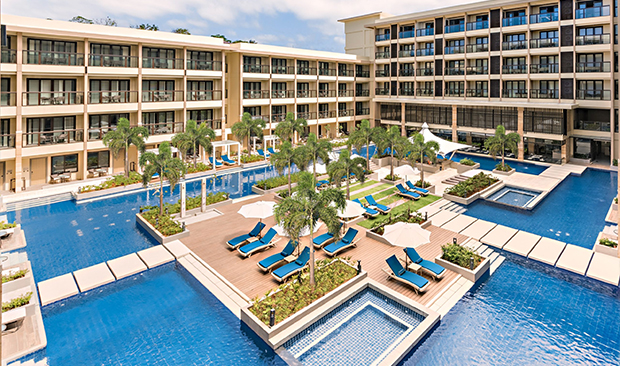 Henann Park
Henann's newest addition to the world-renowned Island paradise of Boracay is set to open soon with 232 premium guest rooms featuring deluxe, premier to family rooms and the Henann signature direct to pool access rooms. The resort is located at the center along the main road of Station 2 which will be the ideal spot in accessing most of the Island attractions.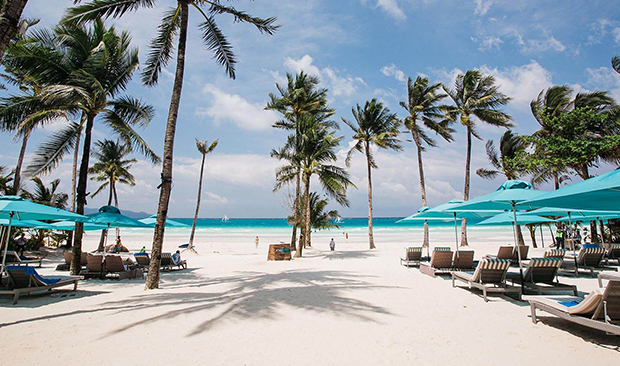 Lind
Located on the premium area of Station 1 in White Beach, The Lind Boracay is a 5-star, 119-room luxury hotel that is one of the finest tropical hotel resorts in the Philippines, consistently ranked among one of the top hotels in the country.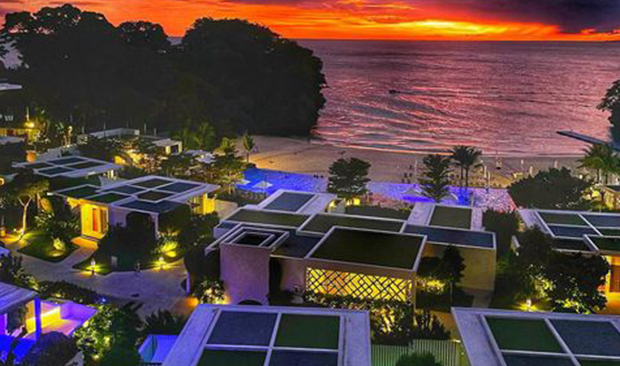 Crimson
Crimson Resort & Spa Boracay is situated in an exclusive location, uniquely coined as Station Zero. One of the newest destinations in Boracay, experience the island in a different level of luxury.
Get breathtaking views, 3,000sqm of pristine white sand beach and crystal clear waters with zero distractions. All rooms are designed with a distinct style and equipped with modern facilities.